Microsoft has updated Office Lens for Windows Phone that allows users to convert pictures of any paper documents into PDF files. Users can also convert Word and PowerPoint files to PDF with Office Lens.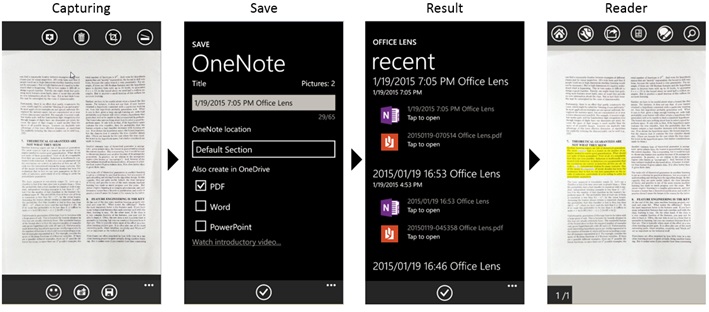 The Office Lens app is updated to version 1.4.3727.0. Users will click a photo of the document via their Windows Phone and then click Save followed by the PDF option. A PDF file is automatically saved to your OneDrive, so you can access it on any device.
In addition, Office Lens has also introduced a new feature known as auto-classifier. Built using machine learning technology, it analyzes what you have captured and automatically switches to the best mode.
Download >
Office Lens
Source >
Office Blog
Please share this